The holidays are a time to savor no matter where you live in the world but they take on an extra layer of magic in the San Francisco Bay Area. From Thanksgiving through New Year's Day, a celebratory spirit is felt from Alameda to Albany, from the Sunset to Sausalito–and everywhere in between.
Whether this is your first time enjoying the San Francisco Bay Area during winter or you have been living here for decades, read on for
Michael Lane's
leading suggestions for the most treasured ways to spend the season.
Relish the sights at Alameda's lighted yacht parade
There are few things more spectacular than an array of illuminated yachts gliding across the water on a wintry night. Every year, the city of Alameda–a vibrant East Bay city that possesses some of the finest beaches in the Bay Area–presents its yacht parade to ring in the start of the holiday season. Whether you hop on board a boat or witness the spectacle from the shore, this is a sight that will surely linger in your memory.
Listen to the winter piano concert at Jack London state historic park
This gorgeous historic park lights up in an altogether different kind of way during their winter piano concert, where elegant scores fill the Sonoma air. Presented by the Piano Club, this concert is simultaneously serene and electrifying, and a great way to be reminded of classical music's power.
Warm up with an Irish coffee at The Buena Vista Cafe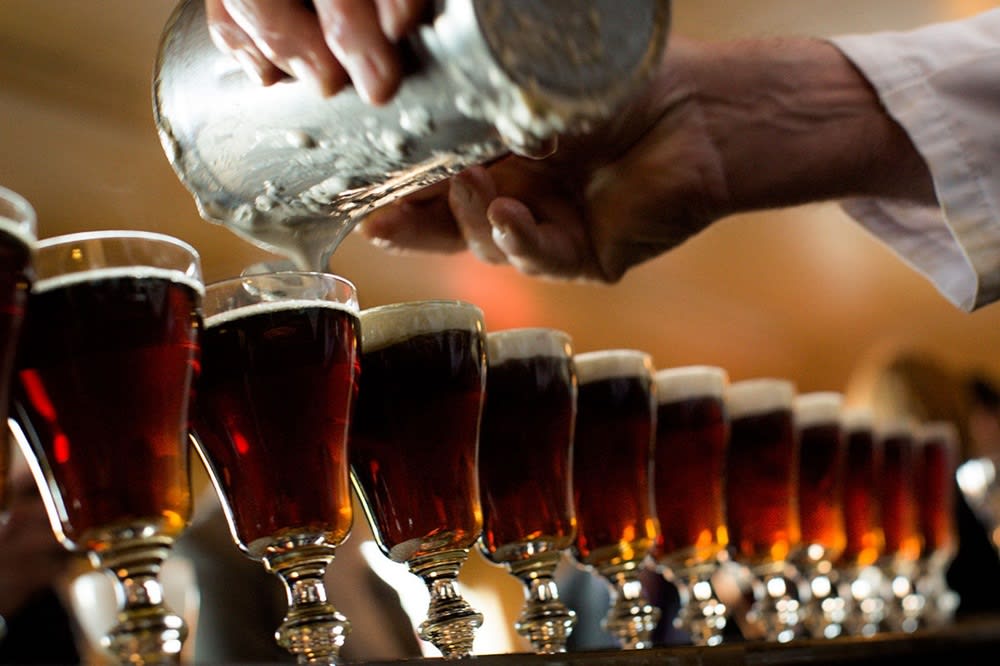 Photo courtesy of The Buena Vista Cafe
The Buena Vista Cafe may have shot to stardom in Meg Ryan's When a Man Loves a Woman, but the iconic San Francisco tavern has been delighting customers since its inception in 1952. It's often believed to be the birthplace of Irish coffee in America–a delicious concoction of steaming hot coffee, Irish whiskey, sugar, and whipped cream. The world-famous bar and eatery are just off the water in Fisherman's Wharf, making it the perfect place to beat the foggy chill after a day of Christmas shopping.
Shop for stocking stuffers at The Menagerie Holiday Oddities Market
Alameda is known for its artistic streak–a quality of the city that is on full display at The Menagerie Holiday Oddities Market. Featuring more than 50 purveyors of beguiling curiosities, it's the ideal spot to find unusual gifts for your loved ones–or simply enjoy strolling through Alameda's vibrant arts district.
Slip on your skates
Ice skating in the San Francisco Bay Area? This ultra-fun family activity can be enjoyed throughout the Bay Area during the holidays, including the
Little Ice Rink at Alameda Point
and the Embarcadero Center ice rink on San Francisco's waterfront. The novelty of seeing ice in a region known for its temperate weather is just one part of its allure; the rest is found in sliding across a rink amidst other happy campers.
Savor the magic of Nutcracker Sweets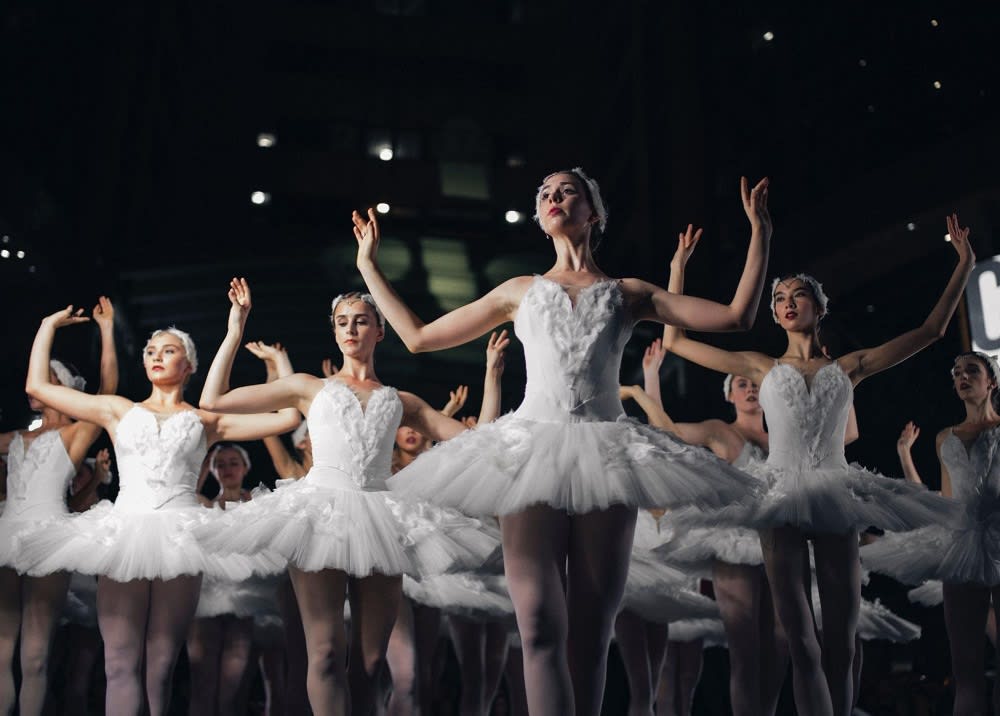 What would the holidays be like without the universally adored ballet that is the Nutcracker? The performance–which is a rite of passage for aspiring ballerinas–first hit the Russian stage in 1892 with a score composed by Tchaikovsky. Today, it's resurrected in San Francisco under the direction of Mark Foehringer and features the music, characters, and routines a great deal of us have loved since we were children. Short and sweet–the production comes in at 50 minutes–this abbreviated version of the classic ballet is ideal for all ages.
Nurture your holiday spirit at the Novato Christmas Festival and Tree Lighting Ceremony
Novato's picturesque downtown district comes alive during the holidays when the unique shops and independent eateries that line its streets collaborate to create an unforgettable festival and tree lighting ceremony. Food, drinks, music, and excellent presents–all can be found at this beloved North Bay celebration.
Shop on Black Friday at Walnut Creek's Broadway Plaza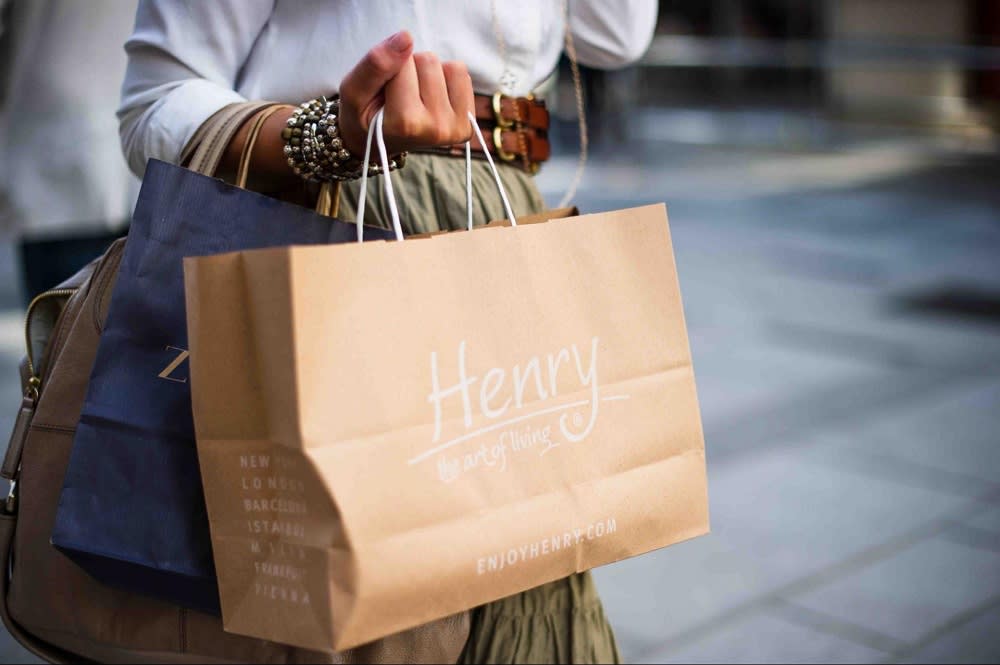 The San Francisco East Bay's Walnut Creek has garnered a reputation as a premiere shopping destination. This Black Friday, skip the crowds you'll find in San Jose and San Francisco and head through the Caldecott Tunnel to this pretty, verdant city. The town's Broadway Plaza booms with superb places to shop. Free People, Lululemon, Nordstrom, and Travis Mathew are just a few of the terrific brands you will discover at this open-air plaza, which dazzles with decorations during the holiday season.
Light up your life at Oakland Zoo's Glowfari
Oakland Zoo is a San Francisco Bay Area mainstay. Established a century ago in the city's Great Valley district, it boasts over 850 animals. From November through the end of January, it becomes a stunning Winterland of giant, illuminated animal lanterns during its annual
Glowfari
. Grab a cup of hot cocoa at the zoo's Tuskers Grill, say hi to Santa in the venue's "snowy" North Pole, and take in the sight of colorful creatures from around the world.
Go on a cable car tour through San Francisco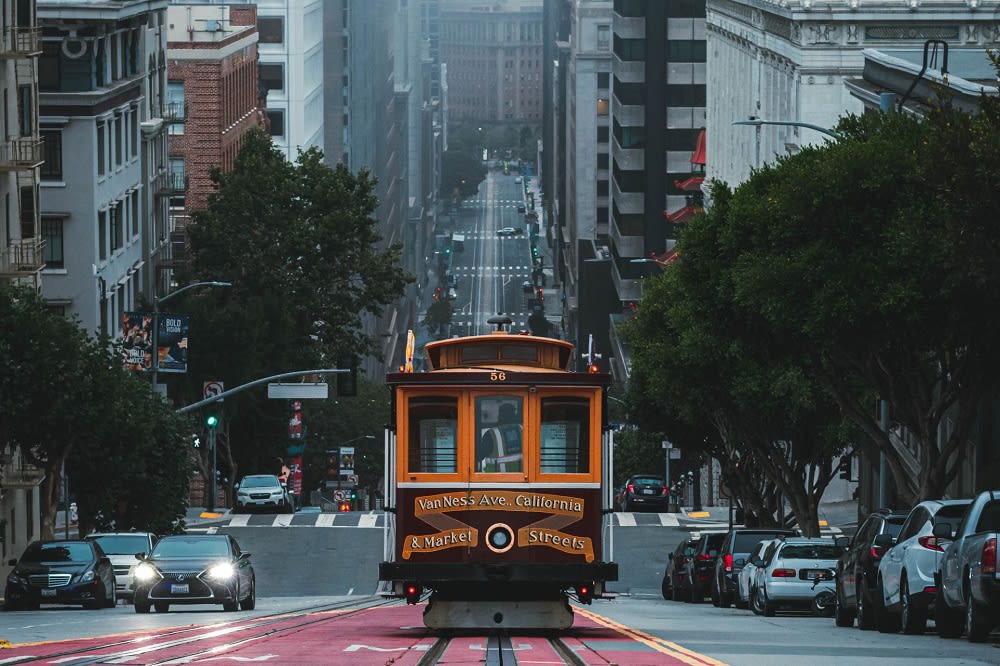 San Francisco's vintage cable cars have become
the
symbol of the city. They're enjoyable in every season but are especially marvelous during winter when you can zing and ding through the city to relish all of its holiday accouterments on the "Holiday Lights of San Francisco" tour–an event complete with Santa Claus and Christmas carols.
Stock up on treats at Ghirardelli Square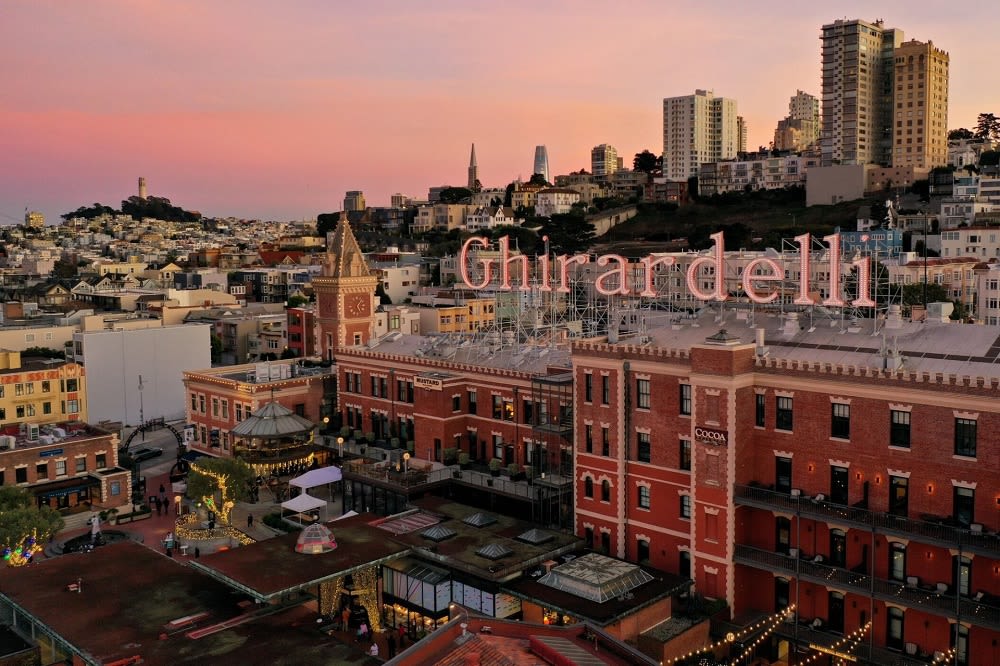 Photo courtesy of Ghirardelli Square
Ghirardelli Chocolate Factory flung its doors on San Francisco's waterfront in 1852 and has become one of the most enticing and iconic places in the city since. Whether you opt for a tour of the factory's inner workings or simply stop by for one of their immense, world-famous hot fudge sundaes, be sure to sample their treats–and take in the sugar-fueled holiday happiness that will certainly swarm around you.
The San Francisco Bay Area, as you can see, positively teems with wonderful activities. If you're keen on calling this illustrious area home,
Michael Lane
is the realtor to have by your side as you explore the Bay's one-of-a-kind charm. From the loveliest Alameda homes for sale to Oakland luxury homes, he can help you find the perfect residence–the one that will offer magic all year long.
*Header photo courtesy of Little Ice Rink