The year is shaping up to be a busy one for the Bay Area, and we want to make sure you don't miss a minute of the fun. We've put together a list of seven exciting events coming to the Bay Area in 2022. You might be busy searching for Alameda homes for sale, but you should make plans to attend at least one of the events on this list.
4th of July Fireworks & Parade
July 4, 2022
Photo Courtesy of DoTheBay
There are several local fireworks shows and 4th of July parades to choose from. Whether you're in San Francisco, the East Bay, or the North Bay, there is
a parade close to you
. If you're shopping for Alameda homes for sale, you might be especially interested in the
Alameda 4th of July Parade
, which is one of the longest 4th of July parades in the nation. This particular parade spans 3.3 miles and features more than 2,500 people and 170 entries. In this parade, you'll witness everything from floats to horses and marching bands from local schools.
August 5–7, 2022
Photo Courtesy of Your EDM
Outside Lands is a huge music and arts festival held each year at Golden Gate Park. Guests enjoy the wide variety of food, wine, beer, and cocktail lands. There are plenty of magnificent arts to see, as well as wares of merchandise vendors. VIPs can secure access to premium lounges, special viewing areas, and exclusive food and drink offerings. Unfortunately, VIP passes are sold out for 2022, but guests may also be interested in joining the "Golden Gate" club, which provides all of the same benefits as being a VIP and more. More information on the Golden Gate club
can be found here
. If you're looking for homes for sale in Alameda, be sure to move before August, so you don't miss this huge event.
September 25, 2022
Folsom Street is a non-profit organization that seeks to serve the community through art, culture, and iconic events. Traditionally held on the last Sunday of September, the Folsom Street Fair caps San Francisco's "Leather Pride Week." It is California's third-largest outdoor spectator event and the largest event for leather showcasing in the world. The festival features games and beverage booths and can accommodate as many as 400,000 people. Keep in mind that this is an adult-themed gathering and may not be the best choice for families with minors.
October 2, 2022
On the Sunday immediately following the Folsom Street Fair, the Castro Street Fair is held. This is another well-attended street festival honoring all cultures and lifestyles in the San Francisco area. This year will mark the 48th celebration of the Castro Street Fair. The fair is free to enter, although donations between $5 and $10 per person are welcome. The money will be used to assist non-profit groups in and around the Castro neighborhood. There are also opportunities available for volunteers and exhibitors.
October 2–10, 2022
Fleet Week features several exciting events such as air shows, ship tours, and a parade of ships. There are also neighborhood concerts and opportunities for sponsors and volunteers. This year's lineup for the air show includes the new F-18 Super Hornet flown by the US Navy Blue Angels, a United 777, and a U.S.A.F. F-16 Viper Demo. The week is packed with a robust lineup full of
can't-miss events
. Fleet Week began in 1981 and takes place every October during the Italian Heritage Weekend.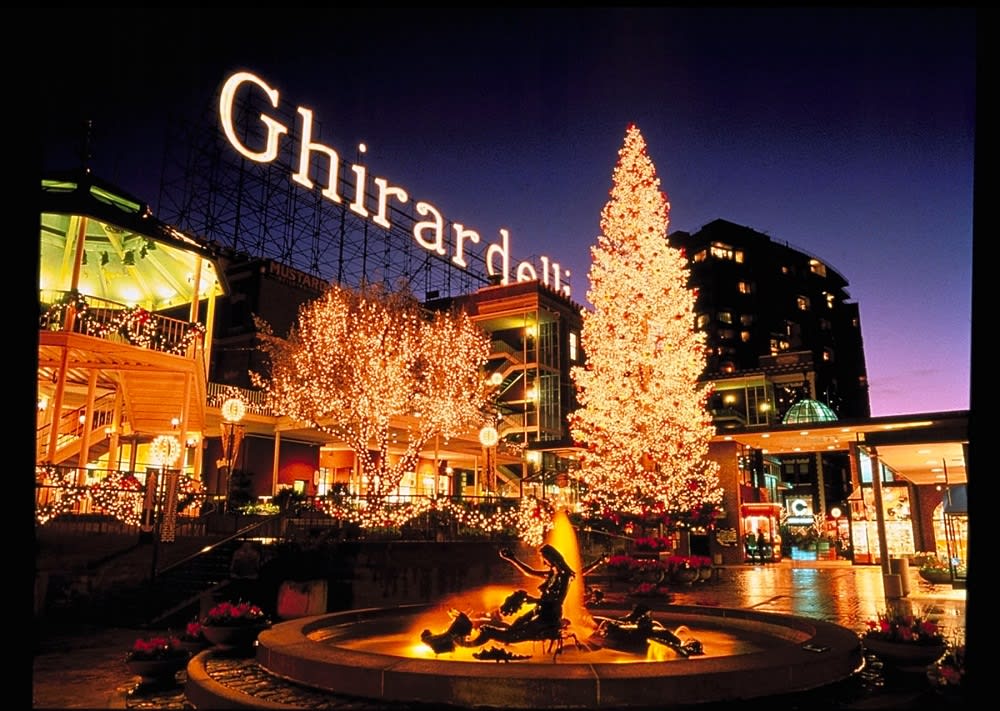 Photo Courtesy of Kid101
Many events take place throughout the year at Ghirardelli Square, and a complete list
can be found here
. However, one of the most popular events is the annual Tree Lighting Ceremony. The tree is typically lit on the Friday after Thanksgiving, and guests can visit throughout the holiday season to enjoy photos with Santa and explore the holiday market, as well as various displays and presentations. You'll be able to find gifts for everyone on your list as you work your way through the market. You'll also enjoy world-class chocolate and ice cream made by the world-famous Ghirardelli brand.
Looking for Alameda homes for sale?
The East Bay is a great place to live, and this article provides a few examples of why many people are looking for homes for sale in Alameda. Michael Lane is an experienced East Bay real estate agent, and he's passionate about helping you find your dream home. He is ready to talk whenever you are. If you're ready to begin your search,
contact Michael Lane
today.