Alameda, CA, is located in the San Francisco East Bay, primarily on Alameda Island. The city also spans to Bay Farm Island and Coast Guard Island, as well as a few other smaller islands in San Francisco Bay. Immediately adjacent to Oakland and with just over 77,000 residents, Alameda is currently undergoing a huge waterfront renovation.
If you've been looking at Alameda homes for sale, you've likely noticed a jump in the availability of luxury condos and new buildings. Alameda aims to make itself a destination not just for residents new to the Bay Area but for tourists looking for a great way to experience the East Bay.
Below are a few changes coming to Alameda's real estate market.
Key facts to keep in mind about Alameda real estate
Alameda's waterfront is transforming
You may have heard that Alameda real estate was stuck in the past — and not in a good way. Over the years, many residents have complained that the Alameda Naval and Air Base takes up a lot of prime waterfront real estate on the island. And while this is true, Alameda is also home to some incredible WWII-era buildings which house local businesses and luxury residences.
Alameda has recently agreed to
renovate
the old Alameda Naval Air Station. This station was decommissioned in 1997 and, for a long time, just sat and collected dust. The city is bringing in new developments, with condos, a ferry terminal, and a waterfront park.
This is terrific news for Alameda real estate. It's bringing new life to Alameda Point, which was previously just a fenced-off area with signs asking visitors to stay out. City designers are attempting to make it very clear: whether you're looking at Alameda homes for sale or just visiting for the day, you're welcome on the waterfront.
Why Alameda Point is going through development
In many ways, Alameda Point is considered the
last major development opportunity
in the Bay Area. It's no secret that space is at a premium on the San Francisco Peninsula, so having such a huge amount of land to work with and develop is incredible — and unheard of in recent years. Most of the time, development projects like this are confined to a city block. Having a huge plot of land right on the water to work with is a game-changer for those looking to get into the Alameda real estate market.
The goal isn't just to provide more Alameda homes for sale but to bring new businesses to the island and grow the local identity anew. It's a long-awaited overhaul to a beautiful, historic waterfront area on the San Francisco Bay.
Preserving historic buildings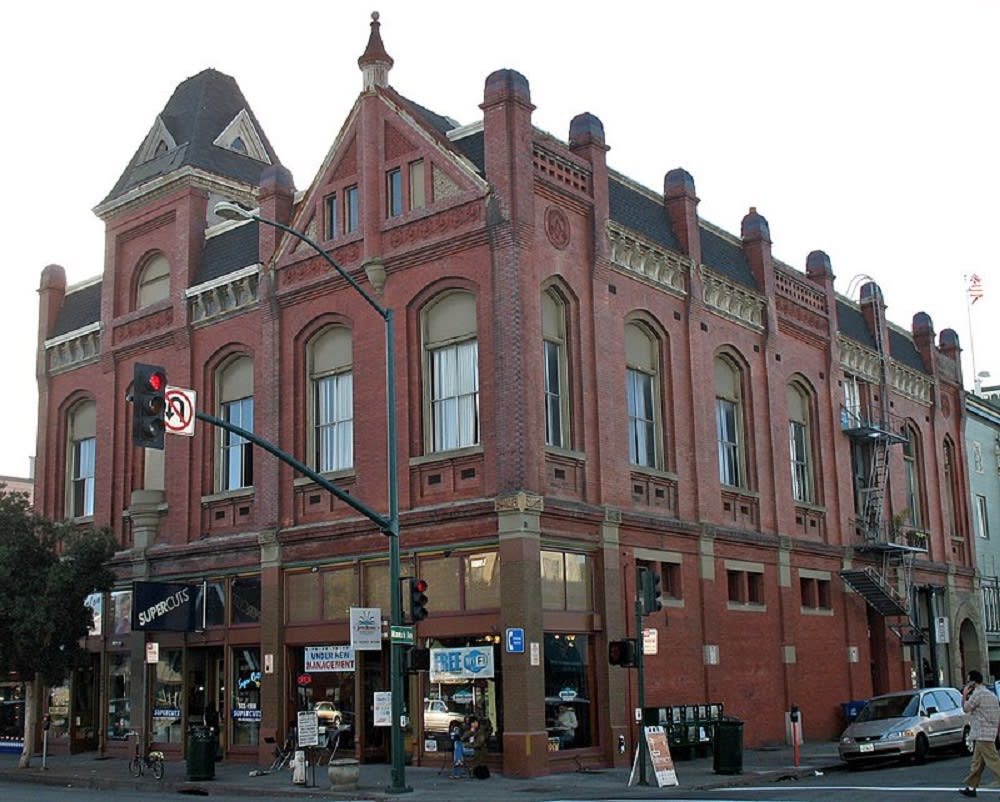 Photo Courtesy of Wikimedia Commons
The Historic District is home to some of the most beautiful Alameda real estate. The whole Alameda Point area is listed in the National Register of Historic Places, and the city has encouraged residents to preserve the historical integrity of Alameda homes when renovating or updating.
This has resulted in many of the area's new businesses being houses in beautiful WWII-era buildings. The Schroeder Building, located on Park Street, is the oldest building in the area, built in 1873.
Town Tavern
is on the bottom floor and is a great local bar and grill with some area favorites, like the Chicharrones or the Fried Brussel Sprouts.
The Tucker Building on the corner of Santa Clara and Park Street is another excellent example of historic Alameda real estate. It was initially a three-story Italianate-style privately-run asylum and was remodeled after WWI. Finally, don't miss the Old Masonic Temple, also on Park Street. This building has retained all of its historic Victorian charm. Built in 1891, this piece of iconic Alameda real estate is all dark brick, big windows, and incredible steel and slate accents. The ground floor is full of small, local businesses.
Keeping a small-town feel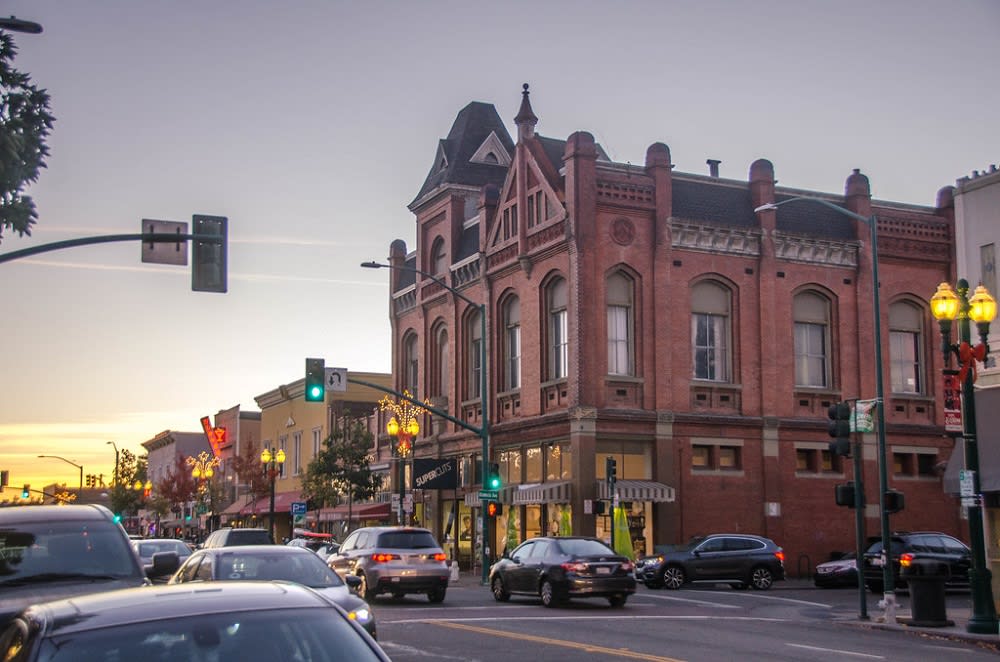 Photo Courtesy of Downtown Alameda's website
The best thing about Alameda is that the city has done a great job of maintaining its small-town charm. You may think there's no way Alameda real estate feels like a small, local town. It's in the middle of the Bay, where nothing feels small or intimate.
The New York Times
did an extensive piece on Alameda at the end of 2020, and they noticed it, too. Downtown Alameda is full of local shops and restaurants, corner barber shops, and tiny hidden gems tucked away in historic buildings. It all adds to the charm.
If you want or need to live in the Bay Area, but you miss that homey, connected neighborhood feel, Alameda is a great choice. Alameda homes for sale may be hard to find — especially in the current market — but they're worth the wait.
Hunting for Alameda homes for sale?
If you're searching for an East Bay home with both historic charm and a new personality, reach out to experienced
Alameda realtor Michael Lane
. Michael and his team are local experts in the Bay Area and have deep experience with the trends and transformation of Alameda real estate.