Berkeley homes for sale continue to be in high demand. The market is considered very competitive. If you're looking for properties in the area, working with a real estate agent who knows how to negotiate and keeps a focused eye on the market is imperative. If you're wondering what homes for sale in Berkeley have to offer, keep reading for some of the most recent properties sold in town.
1069 Creston Road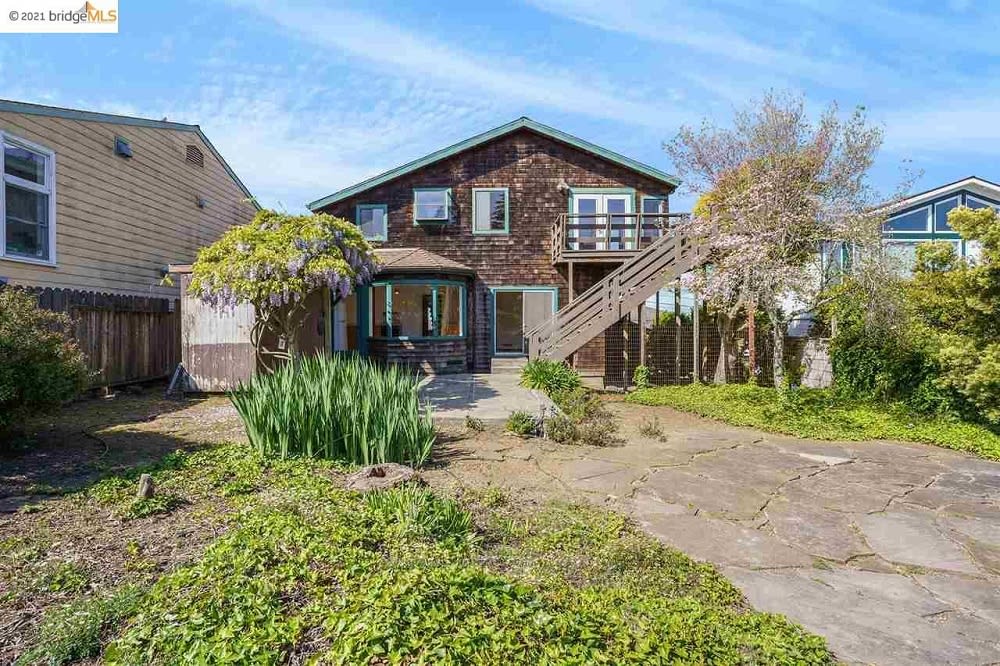 Homes for sale in Berkeley come in all shapes and sizes, with the three-bedroom spot at
1069 Creston Road
featuring shingle siding, a second-story deck, and a spacious backyard area. The interior has an open floor plan, high ceilings, and quick access to key places around town, including UC Berkeley and Tilden Park. Built in 1949, the home has over 1,770 square feet of living space and two bathrooms. Downstairs, residents enjoy the breakfast nook, kitchen, and living room, while upstairs features a large loft, primary bedroom with an adjoining deck, and two bathrooms. This home on Creston Road sold for $1.4 million.
558 Santa Barbara Road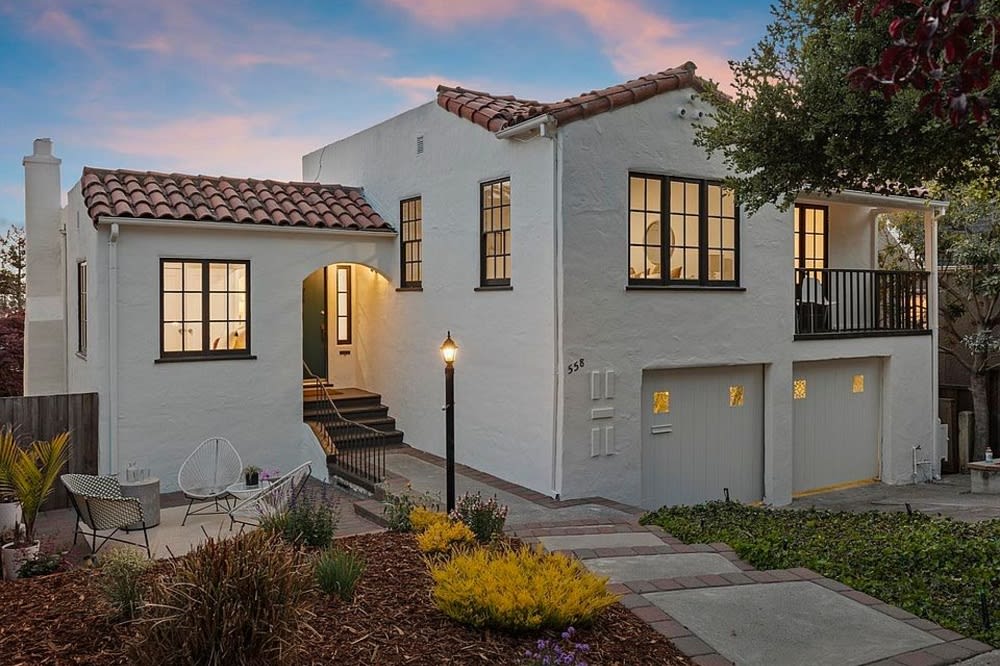 A true example of Mediterranean architecture, the crisp white stucco walls and red roof tiles invite all to take in the beauty of 558 Santa Barbara Road. The four-bedroom, two-bath home sits on a 4,700-square-foot lot and offers over 2,280 square feet of living space. Built in 1936, the house retains its historic charm while offering many new appliances in the renovated kitchen. An open living room leads gently into a formal dining room, sunroom, bedroom, and kitchen. Upstairs, two bedrooms await, one with private deck access. On the lower level, there's a family room with a bar, an additional bedroom and bathroom, and laundry facilities. 558 Santa Barbara sold for just over $1.8 million.
611 Vistamont Avenue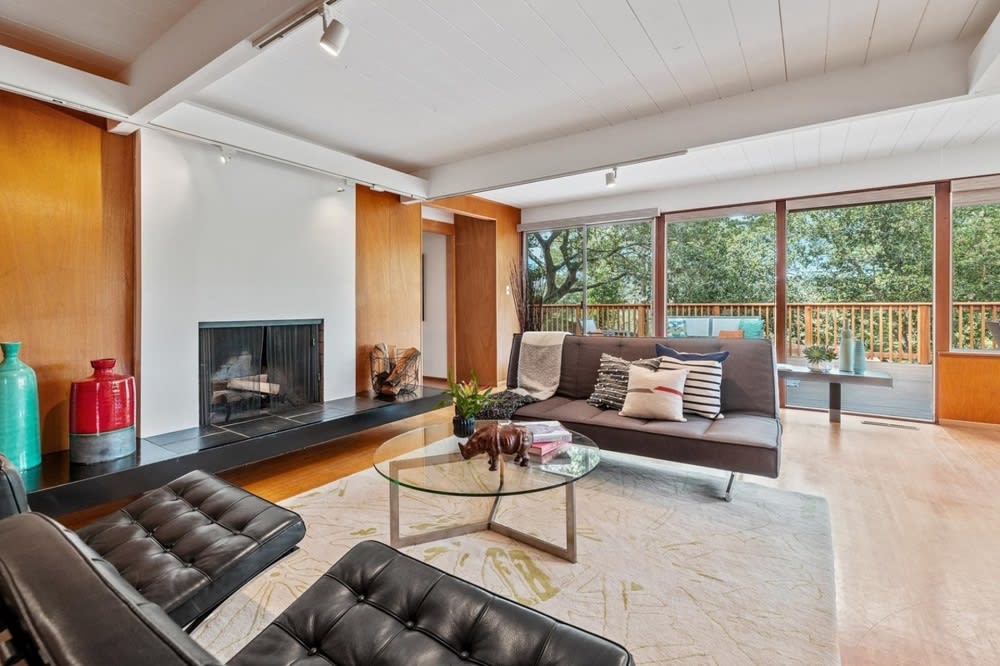 Photo courtesy of Zillow
This contemporary custom home on Vistamont Avenue is truly one-of-a-kind. Imagine more than 2,000 square feet of modern living space on a 7,280-square-foot lot. Built in 1961, the home features some key mid-century characteristics with its wood accents and large, floor-to-ceiling windows, as well as unique designs like the custom-fitted, built-in bookshelf in the library that includes a rolling ladder to reach the upper shelves. The new deck on the upper floor is private and peaceful. The home has three bedrooms, three full bathrooms, a den, a dining room, and a library. 611 Vistamont Avenue sold for $1.6 million in June.
154 Avenida Drive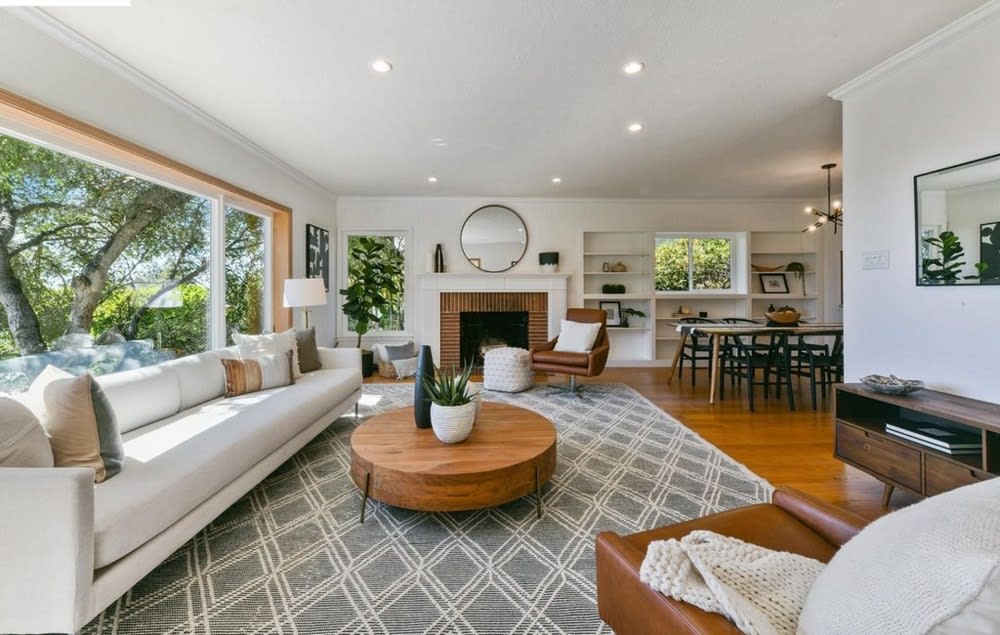 Photo courtesy of Trulia
Step into luxury at 154 Avenida Drive, perched above street level with a unique shingle and brick facade. The interior of this three-bedroom, two-bathroom home is modern and updated, with gorgeous, expansive windows and exposed beams in the downstairs family room. Situated on a 5,540-square-foot lot, the house itself offers 1,498 square feet of space, perfect for a single family. The home was originally built in 1958 and has historic charm mixed with all the best modern amenities, including an updated kitchen and central cooling and heating. Residents get privacy and views on the upstairs patio, as well as a separate entrance for the unit downstairs. 154 Avenida Drive sold for just over $1.5 million.
6928 Bristol Drive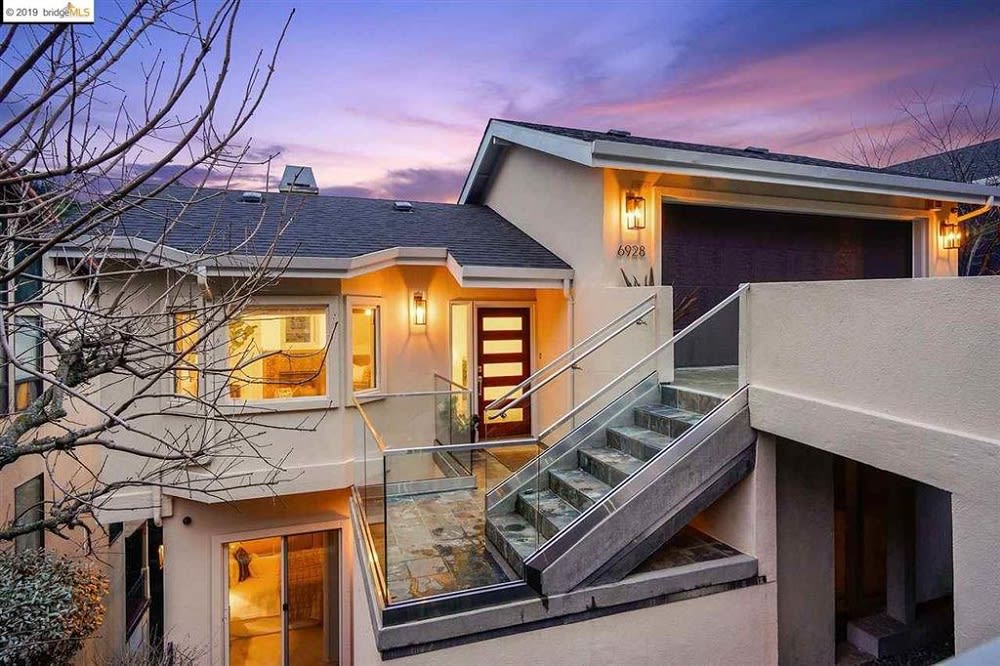 One of the lovely newer homes for sale in Berkeley,
6928 Bristol Drive
recently sold for $1,475,000. The two-story home offered a sizable 4,100 square feet of living space, with five bedrooms and four full bathrooms. The kitchen features beautiful stone counters and all the latest appliances, while the sizable primary bedroom adjoins a spa-style bathroom. The property sits close to East Bay Parks, making it a great place to call home for residents who like to stay active. Other key features of this home include its finished basement, family room, den, and formal dining room.
547 Vincente Avenue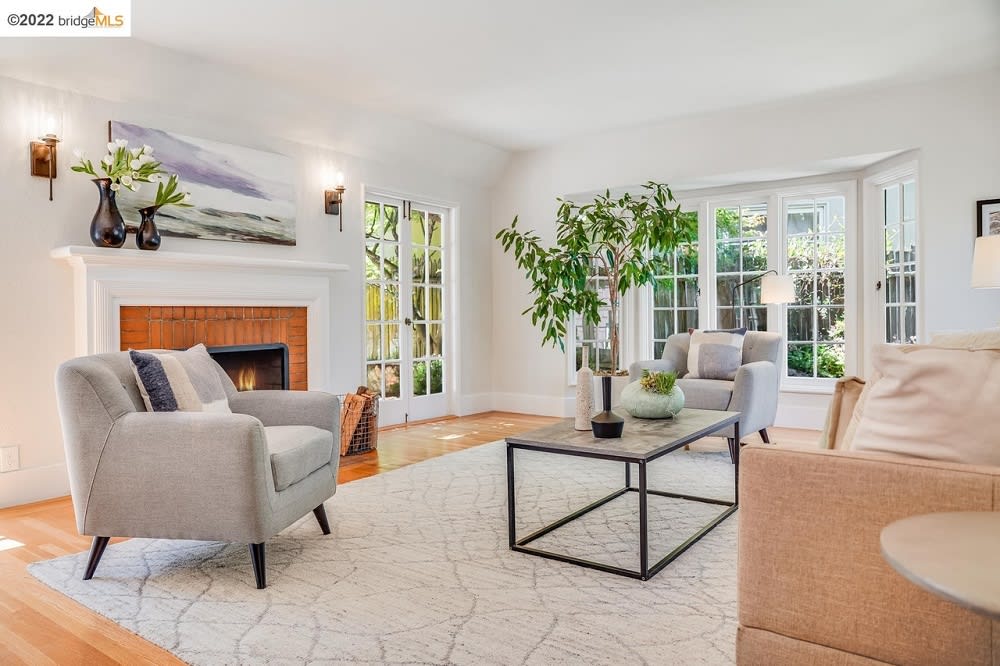 Photo courtesy of Redfin
547 Vincente Avenue is one of the many wood shingle-sided homes for sale in Berkeley. This three-bedroom home is a gorgeous property originally built in 1918 with an incredible, updated interior. Each room exudes luxury and charm, with a neutral color palette, modern appliances, and warm hardwood floors. The living room features a brick fireplace flanked by two new French doors. Through the French doors, residents can enter a private backyard perfect for hosting guests. In addition to three rooms, the property has two bathrooms and 1,453 square feet of living space. Elegant and modern, this home sold in 2022 for $1,775,000.
1614 Capistrano Avenue
Built in 1923 and remodeled in 1998, 1614 Capistrano Avenue is a great example of Berkeley homes for sale with a mix of Craftsman and modern bungalow styles. This two-bedroom, two-bathroom single-story home has 1,273 square feet of living space on a 3,800 square-foot lot. Rooms flow seamlessly from one to another inside the space, with ample room to live and entertain, along with stunning features from the hardwood floors to the crown molding. The home features a beautiful back deck tucked amongst the trees with additional yard space. 1614 Capistrano Avenue sold for $1,780,000 in 2022.
Ready to buy Berkeley real estate?
Buying a home in Berkeley is competitive, but properties are available to explore. The key to a successful sale is partnering with a real estate agent who knows how to navigate a high-demand market. Agent
Michael Lane
approaches client interactions with integrity and determination. As a current resident of Alameda, he is intimately familiar with the East Bay and is often a top producing agent in the area. If you're interested in checking out available Berkeley homes for sale, get in touch with real estate agent
Michael Lane
.